Environmental, Social, And Corporate Governance
A Stakeholder-Centric Approach To Doing Business

In recent years, corporate leaders have come under unprecedented pressure to substantiate sustainability commitments with practical action.
Investors and consumers, and now Regulators, increasingly expect companies to quantify and disclose progress towards published targets and to document the tangible benefits such measures are generating for the planet and society. When it comes to acting on climate change and social inequality, the time for "ambition" has expired.
Today, "impact" is the watchword for effective corporate sustainability governance. Moreover, ESG Provenance is becoming a critical feature that allows you to show the history of your disclosures and reporting.
What is Environmental, Social, and Governance?
Environmental, Social, and Governance (ESG) are a set of criteria for companies to meet socially-conscious targets and for potential investors to screen businesses. Capital markets and investors use this criterion to evaluate corporate behavior, determine companies' future financial performance, and assess risk.
The "E" in ESG includes the energy your company or building consumes, the resources you need to operate, the waste you discharge, and the environmental consequences of your acts. Notably, the "E" encompasses carbon and other greenhouse gas emissions.
"To prosper over time, every company must not only deliver financial performance but also show how it makes a positive contribution to society." Larry Fink, CEO of Blackrock (2019)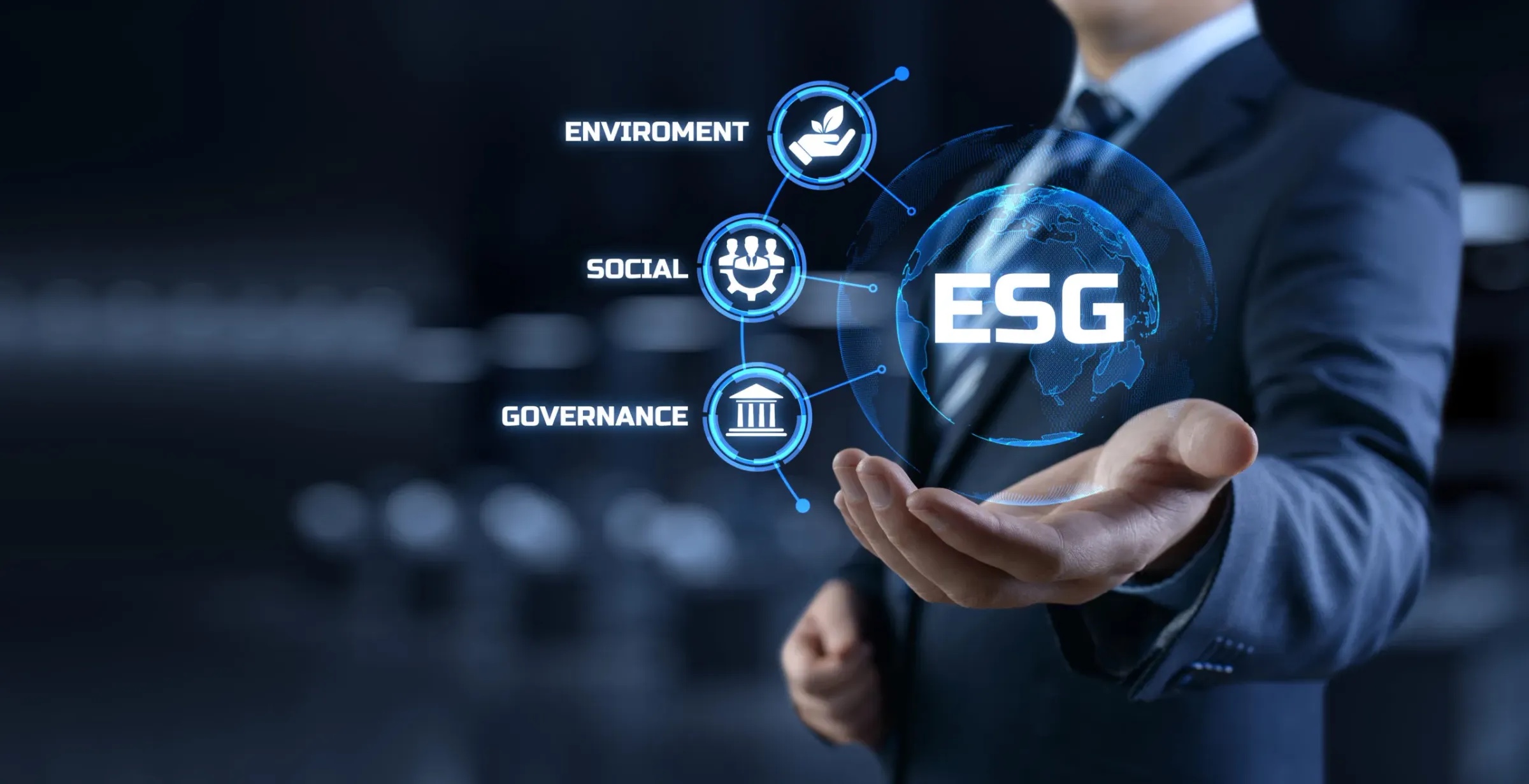 What are the ESG criteria?
Essentially, ESG reporting criteria are standards for a company's operations that socially-conscious investors use to screen potential investments for risk and their impacts on the environment and community.
Now the Securities and Exchange Commission (SEC) proposes a new rule that will require accelerated filers to include certain climate-related disclosures in their filings.
Accelerated filers and large accelerated filers would be required to include an attestation report from an independent attestation service provider covering Scopes 1 and 2 emissions disclosures, with a phase-in over time, to promote the reliability of GHG emissions disclosures for investors.
The SEC will require registrants to include certain climate-related disclosures in their registration statements and periodic reports, including information about climate-related risks that are reasonably likely to have a material impact on their business, results of operations, or financial condition, and certain climate-related financial statement metrics in a note to their audited financial statements.
Environmental criteria consider how a company performs as a steward of nature.
Social criteria examine how it manages relationships with employees, suppliers, customers, and the communities where it operates.
Governance deals with a company's leadership, executive pay, audits, internal controls, and shareholder rights.
Why ESG Provenance Is Important
With the Securities and Exchange Commission proposing a new rule, the integrity of your SEC filings and reporting are going to become critical, and fears of manipulation will worry both the SEC and investors. The value of sustainable reporting will not only affect public companies, investors will come to rely on this same information when looking to invest in private companies. Having provenance on your reporting, even as a private enterprise, is going to be an important must-have.
ESG investing has become increasingly popular. Morgan Stanley Bank recently surveyed millennial investors and found that nearly 90% were interested in pursuing investments that more closely reflect their values. Having a positive impact on the planet and its people matters like never before.
Millennial investors are not alone. All investors and stakeholders that your value chain indirectly affects, are looking to minimize their risks, and corporations haven't exactly been known for their honesty.
We have a solution for this. We will set up your ESG Provenance to ensure that both your public and private sustainability reporting will be securely documented.
Reducing your Annual Energy Use Produces Tangible ESG Results To Report On
The best and least expensive way to become carbon-free is to start with a  commercial energy audit. Our energy audits are designed to lower your annual energy spend and transform your company into a carbon-free zone. You will have a documentable proof for your ESG reporting that uses no gimmicks or tricks. Offsets and certificates have been shown to reduce less than 5% of carbon emissions. We provide tangible energy efficiency results for ESG reporting.